Cordyceps 101: Your Ultimate Guide to the Benefits of Cordyceps Mushrooms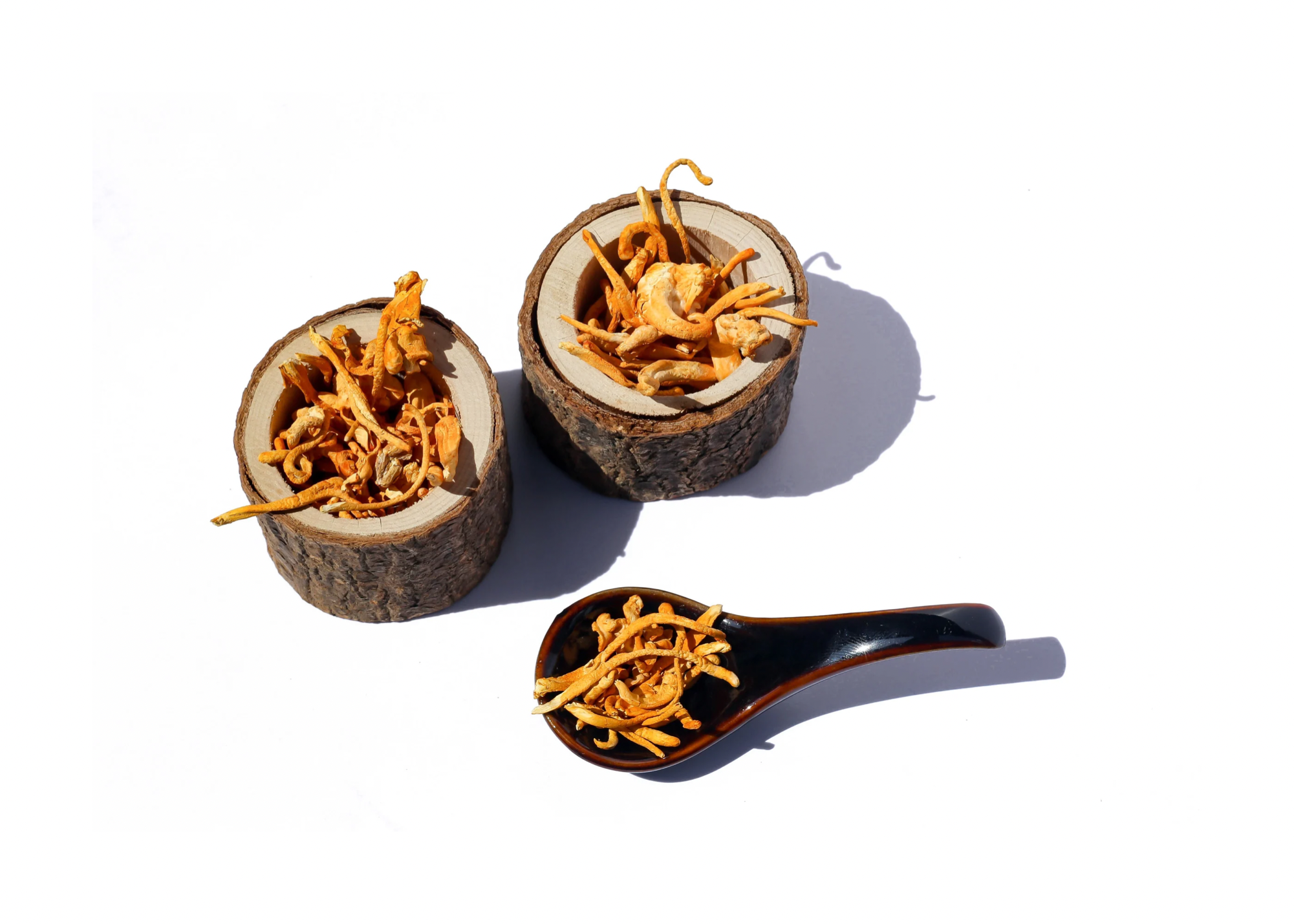 Welcome to the ultimate guide to Cordyceps, a mushroom that's been making a name for itself for centuries in traditional Chinese medicine and has recently been popping up in the mainstream health scene.
We think it's time we talk about this powerful mushroom in depth and shed light on all the ways it can promote longevity and benefit our overall health.
Adaptogens, functional foods, nootropics, etc
Cordyceps is classified as an "adaptogen" or "functional" food. Adaptogens are a specific group of plants and herbs that interact with our endocrine system (the system responsible for regulating hormones and bodily processes). Adaptogens assist us by maintaining homeostasis in our internal processing.
An example would be:
We get a bad night of sleep, and as a reaction, our bodies increase the level of cortisol (the stress hormone) to offset the sleepiness. If we were to add an adaptogen to the mix, it would recognize the overproduction of cortisol and help bring you down to a more balanced level by signaling more calming or energizing hormones in the body.
Adaptogens literally fill in the gaps for us to bring us to our most optimal level of being.
But what makes Cordyceps so special as an adaptogen?
Cordyceps is most typically utilized for increasing energy, stamina, and immune health and for its potent antioxidant effects.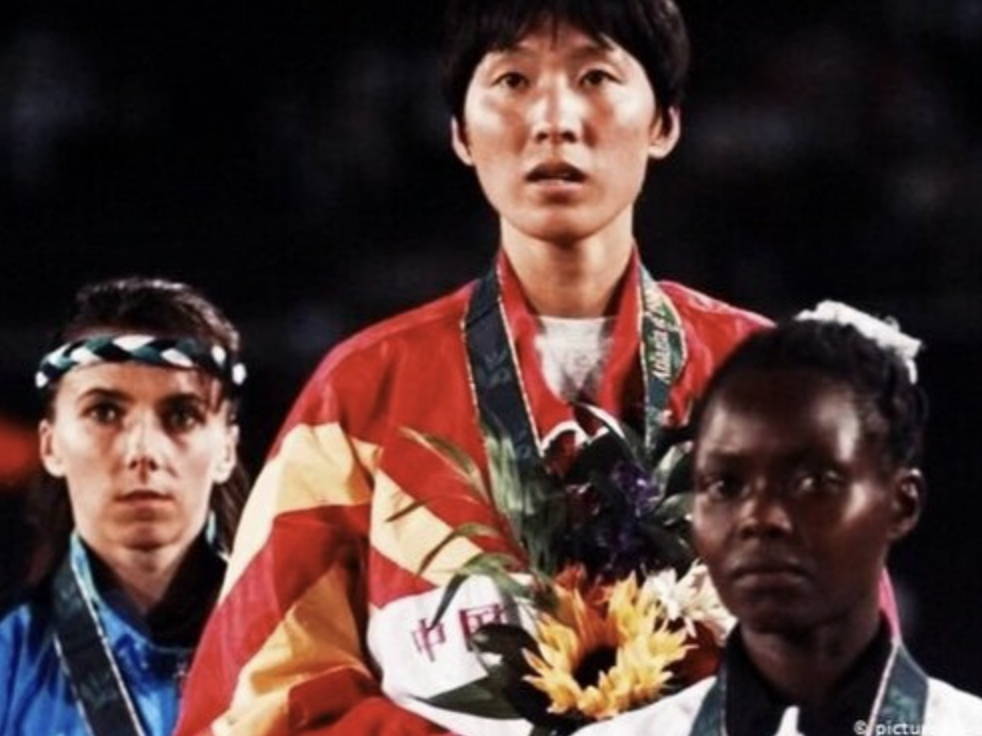 Cordyceps Hall of Fame
Cordyceps as a potent performance tool rose to fame in the 90's when a group of Chinese female runners broke nine world records at the 1993 National Games. The team was banned for concerns that they had taken illegal substances to achieve their shocking success, but it was later found to be a completely inaccurate claim. It was soon revealed that their coach had been giving them Cordyceps every day to enhance their athletic performance. It clearly had some profound effects on their athletic capabilities.
Cordyceps have been prized in traditional Chinese medicine for centuries for their ability to fight free radicals, infections, inflammation, and cell damage. Cordyceps help slow the signs of aging related to cognitive decline and age-related diseases. It can stimulate the production of protective cells that help fight against mutations and infections.
Improves athletic performance
Several studies suggest that Cordyceps can boost athletic performance by improving our endurance, stamina, and physical abilities. Cordyceps contain adenosine triphosphate (ATP) which is responsible for carrying energy throughout the muscles that is depleted through rigorous activity.

Cordyceps have been found to have prebiotic properties, which means they promote the growth of beneficial bacteria in the gut. They specifically increase the number of Bifidobacterium and Lactobacillus. These bacteria are important for maintaining a healthy balance of microflora in the gut, which can help to improve digestion, reduce inflammation, and boost the immune system.
Cordyceps has been shown in studies to improve cardiovascular and respiratory health by containing anti-inflammatory compounds such as polysaccharides, nucleosides, and cyclosporine. Cordyceps boosts immunity by stimulating immune cells and suppressing proinflammatory cells like cytokines and chemokines.

Several recent studies have found that Cordyceps could possess anti-cancer properties that block the growth and spread of different types of cancer. Specifically, liver, lung, and colorectal cancer cells. Cordyceps has even been shown in animal studies to reduce the negative side effects of chemotherapy or radiation. Although much more research is required to support such claims.
Cordyceps is loaded with antioxidants, enzymes, and vitamins, which contribute to its healing effects.
How do Cordyceps make you feel?
The effects of Cordyceps varies from person to person. It has actually been noted that the more unhealthy you are, the more the effects of the mushroom will be felt. Based on traditional use and preliminary studies, some people may experience increased energy, endurance, and stamina after taking Cordyceps, as well as improved mental clarity and focus. Cordyceps may also have anti-inflammatory effects, which could help reduce muscle soreness and fatigue after exercise. Which is why many regard it as the 'athletes' mushroom and use it as an alternative to 'pre-workout'. Some people claim that Cordyceps can help improve sleep and reduce anxiety, although more research is needed to confirm these effects. It is important to note that individual responses to Cordyceps may vary, and that Cordyceps supplements are not regulated by the Food and Drug Administration (FDA), so it is important to speak with a healthcare provider before taking any new supplement.
Who should take Cordyceps?
Anyone looking for an extra boost of energy and focus

Busy parents

College students

Anyone struggling with brain-fog

Anyone struggling with stress & anxiety

People experiencing low energy or low mood

Anyone who has a to-do list that overwhelms them

Athletes looking for a safe athletic performance boost

People experiencing low sex drive

People experiencing inflammation or an inflammatory disease

Anyone who needs more motivation

People who have trouble concentrating at work or school
How long does it take to feel the effects of Cordyceps?
The timing of effects of Cordyceps mushrooms, vary from person to person. The timing of when the effects are felt may also depend on the specific health benefits that an individual is seeking. Some people may experience the effects of Cordyceps mushrooms within a few hours of taking the supplement, while others may not notice any changes until several days or weeks later. It is also important to note that the effects of Cordyceps mushrooms may be cumulative, meaning that they may build up over time with regular use. If you are considering taking Cordyceps mushrooms and are looking for specific health benefits, it is best to speak with a healthcare provider for guidance on dosing and timing.
Cordyceps first originated in traditional Chinese medicine around 5,000 years ago. Cordyceps has a long history of use in the treatment of over 20 different ailments, ranging from sexual dysfunction to heart disease.
Cordyceps has long been regarded as a "miracle" mushroom due to its association with promoting longevity and immortality. Cordyceps are so highly regarded that they were only made available to the emperor's family in ancient China.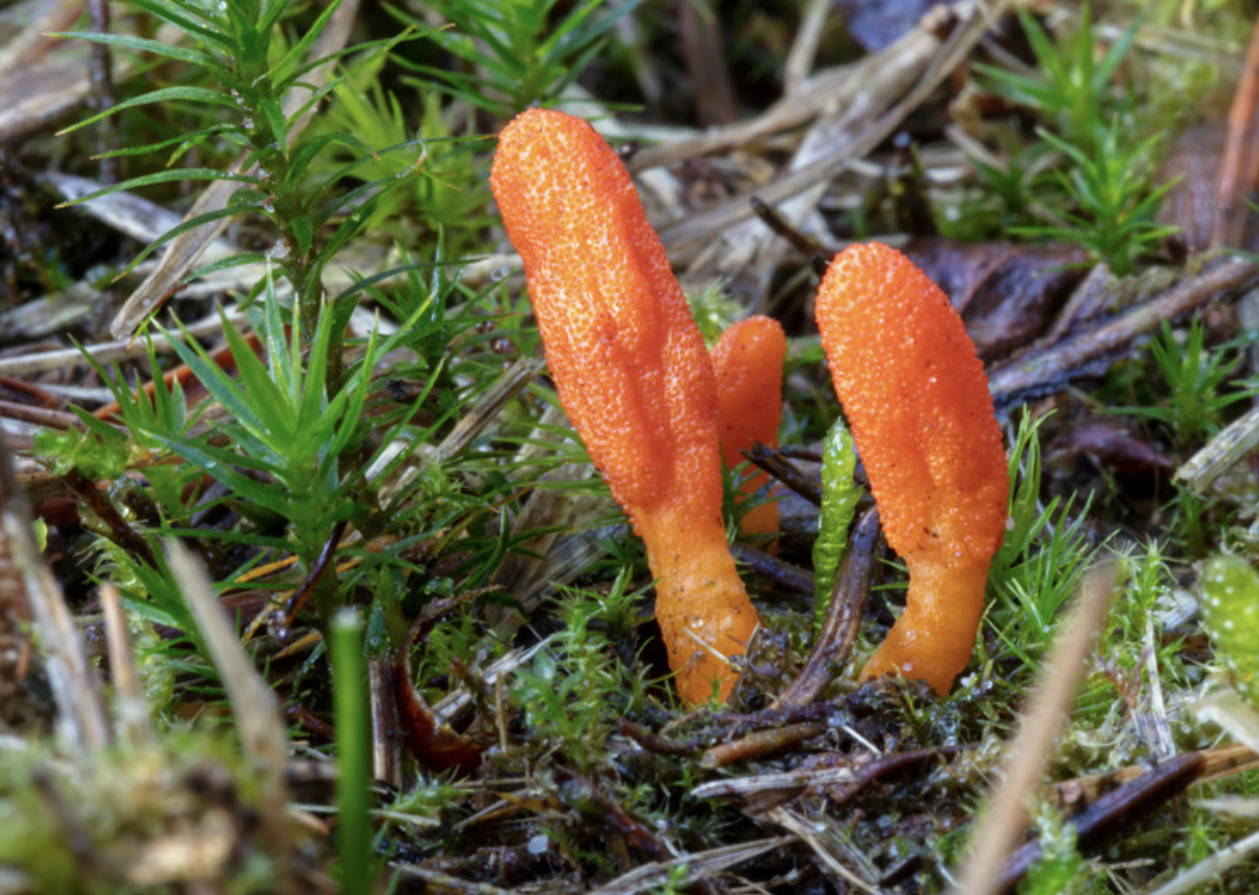 Cordyceps occurs naturally in the Himalayan foothills of Tibet and Bhutan. They are typically found in tropical rainforests. The fungus first infects the pupal stage of a caterpillar and takes 4-6 weeks to grow. The fruiting body grows from the caterpillar body and releases spores for reproduction.
The Best Way to Consume Cordyceps?
In traditional Chinese medicine, Cordyceps are typically ground into a powder that is put into a tea. Although the taste of Cordyceps can be rather unpleasant, we found a way to make this mushroom easy to take on the go and taste great by putting it into a gummy. Clarabe Cordyceps gummies are the most potent Cordyceps product on the market due to our unique extraction process and cutting-edge technology.
Depending on the desired results, we recommend taking 1-3 cordyceps gummies per day. Cordyceps is an easy grab-and-go supplement that will have you feeling on top of your game in minutes, whether it's for a workout boost or extra energy during the day.
The statements made regarding these products have not been evaluated by the Food and Drug Administration. The efficacy of these products has not been confirmed by FDA-approved research. These products are not intended to diagnose, treat, cure or prevent any disease. All information presented here is not meant as a substitute for or alternative to information from health care practitioners. Please consult your health care professional about potential interactions or other possible complications before using any product. The Federal Food, Drug, and Cosmetic Act require this notice.